I have a hard time throwing out things that I think I can turn into something fabulous. Why not give an item a second life, decrease what we are throwing in our landfills and upcycle it into something beautiful and wearable.
My youngest has a tendency to blow through shoes in just a month or two. Not sure what she does exactly, but all her shoes end up with holes in the toe.  I was about to throw these sweet little flats in the garbage because her toe was sticking out of the end, until the bling caught my eye (bling ALWAYS catches my eye).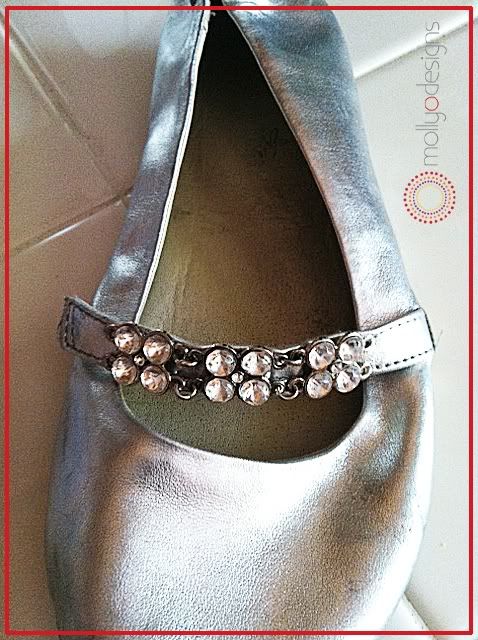 So I decided to cut off the chain link crystals, clean them up and set them aside until inspiration struck.  It didn't take long. I realized that the little loops at the end of the chain were just the right size for the Wax Cotton Cord we use in our Adjustable String Friendship Bracelet class.  Bingo!
All I did was thread the Wax Cotton Cord through the hole and double it over. So I essentially had 2 pieces of cord coming from one loop.  I then just knotted the cord just like we teach in the class when attaching the cord to a ring or circle connector.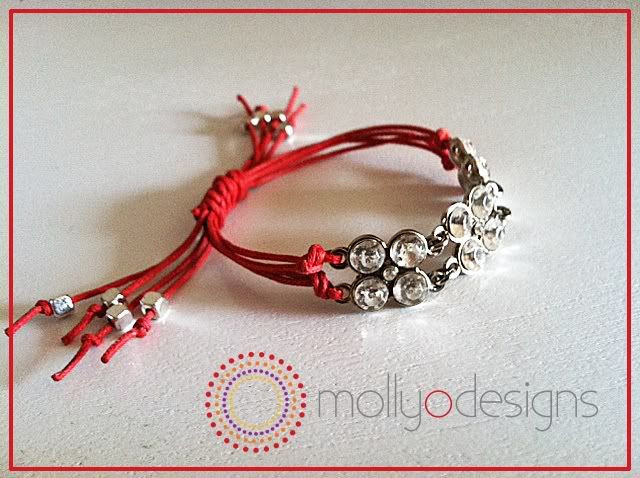 Then, I used our method for creating an adjustable clasp with another piece of Wax Cotton Cord and added our cube beads to each of the tales (8 in total). Done!
I love that instead of throwing this little piece in the garbage I created something new and beautiful.  And someone even asked to buy it off my wrist today!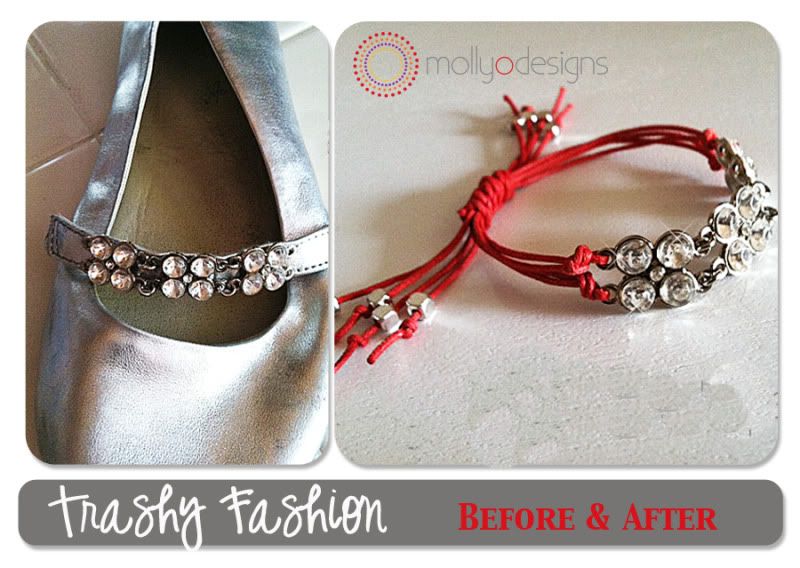 So, take a look around your house today and see what kind of trash you can turn into fashion! Leave us a comment and tell us if you are into Trashy Fashion. We would love to hear your ideas and what you have created. Or better yet, send us a photo and we will feature you on our blog or facebook page!