Our Molly O Ambassadors have been hard at work creating new designs and testing out supplies.  I just love the look and feel they came up with for our Wrap Bracelets!
Often when you are creating accessories, you keep it simple so that you don't get that craft store look.  But, sometimes adding just a small accessory, like a charm to your new design kicks it up another level.
Look at this gorgeous wrap bracelet by our Ambassador, Naesa.  Instead of just creating a triple wrap bracelet using our Gray Wrap Bracelet Kit, which is beautiful on its own, she added a sterling silver Bali bead charm. I think it changes the look of the bracelet and truly reflects her personality.
Here is another great design by our Ambassador, Dana.  Just a simple sterling flower is a perfect compliment to the Shades of Purple Wrap Bracelet Kit she used.  It just screams Spring to me!
You can also customize your bracelet even further by stamping out a one-of-a-kind charm. By taking our Stamped Jewelry class, you can add personalized charms to almost anything.  And it doesn't have to just be about your kid's names. You could use words of inspiration, like our Ambassador Vivian did here……………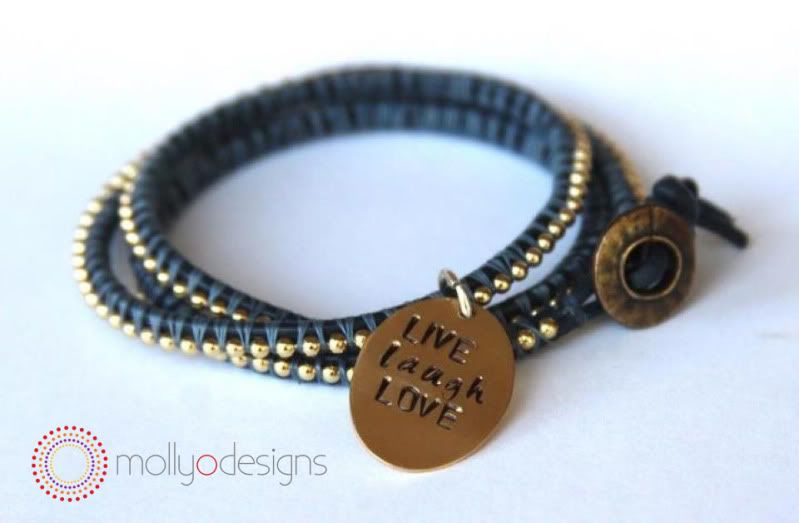 Or you could customize it for an activity or organization you are a part of.  This sorority bracelet is just fabulous.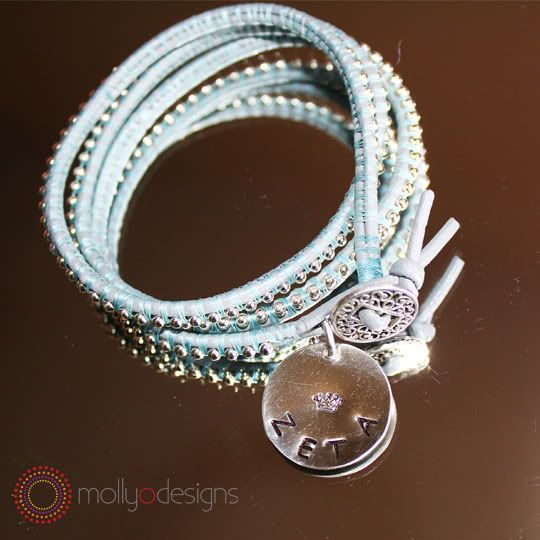 Can you imagine making these for all your bridesmaids in your wedding colors with a charm that said "bridesmaid"? Or, stamp "be my bridesmaid" as a way to ask your wedding party to be a part of your big day.  What about Baseball Mom with a red and white bracelet, or Soccer Mom in Black and White.  The design ideas are endless!