I absolutely love for my backyard to be an extension of my house. But when our old patio furniture finally gave out, I needed to go in search of something new. But, something new it seems runs in the price range of $1000+, and that is just for a basic set.
Now, I'm one of those girls that just can't wrap my head around spending that much money on any one object. Especially when I feel like there might be a better, more affordable option. With inspiration from CentsationalGirl (she has no idea who I am or that I'm blogging about her talents, but as Wendy Williams would say I feel like she is a friend in my head), I went in search of a used dining room table.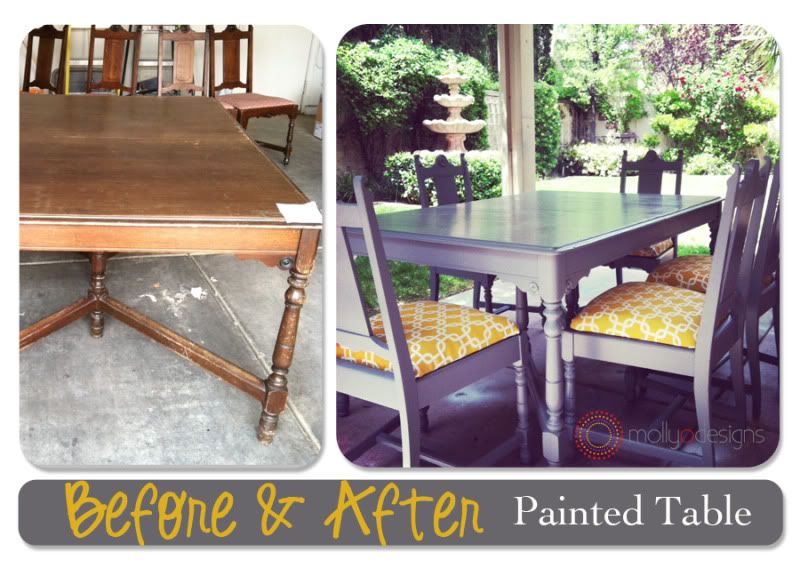 Over the next week, I will take you step by step through the process of transforming this old dining room table into an outdoor piece of furniture.  Most of my paint tips came directly from CentsationalGirl, with a few additional tips that I discovered along the way.
In the mean time, I will be sitting at my new outdoor table, having a date night with my hubby this evening. I can't wait to litter the table with candles, flowers and wine glasses!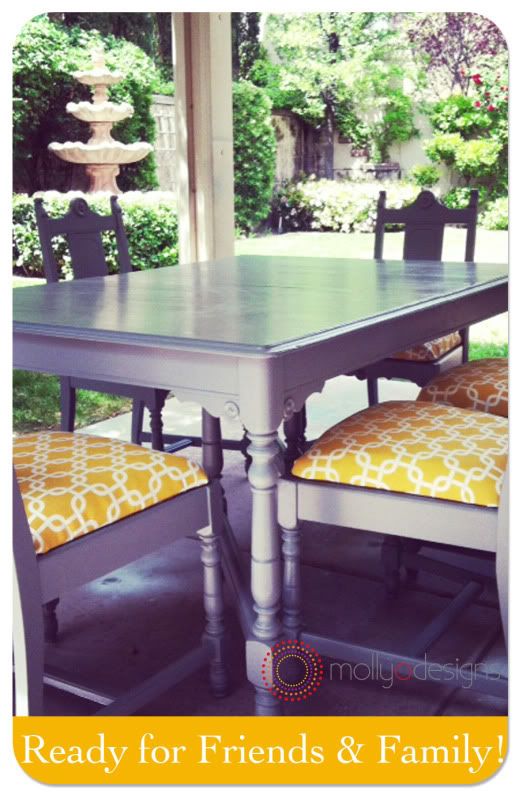 Check back next week as we take you through the prep work that goes into upcycling a 1950′s dining room table!