Does anyone else make huge "to do" lists only to feel overwhelmed by looking at it? I saw a cute notepad on pinterest and decided to turn it into a Free Printable on our site for everyone to enjoy.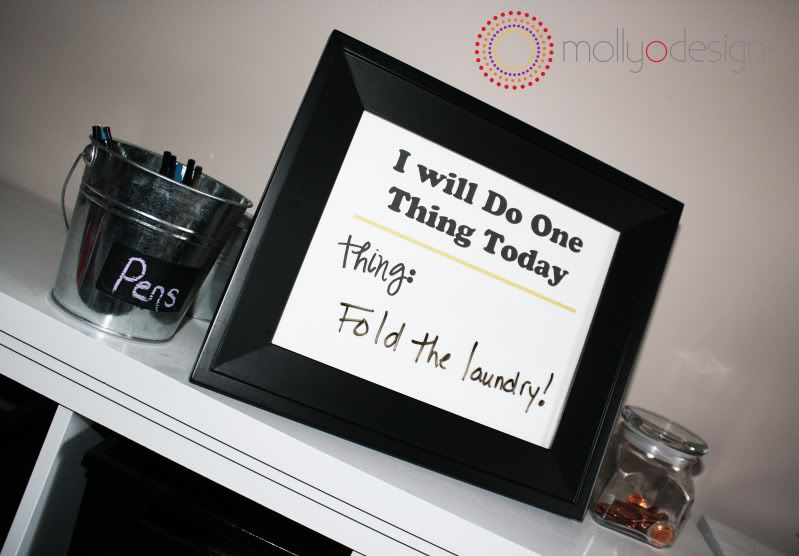 I would love to give credit to the original notepad designer, but the pin linked back to an inactive tumblr account.  So whoever you are, thanks for this adorable idea!
I've decided to diagnose myself Motherhood induced ADD. I have so many good intentions every morning to get a list done that would make Martha Stewart jealous. But the reality just isn't the same.  I find that I do better when I just set one small goal for myself each day. After I achieve that goal, I set another one for the day.
This printable keeps me on track. I just added it to a frame and write on the glass with a dry erase marker. Wipe it clean and then set another goal. I use it for work and home (which often overlap).  I was thinking it would even make an adorable gift for Teacher Appreciation week!
All you have to do is pop over to our site, download the printable for free (you do need to go through the checkout process even though it is free) and you will have an instant download.  Trim it down to 8×10 and add it to a frame! So easy and it will look a lot cuter on your counter then that raggedy "to do" list that was scratched on the back of an envelope.