We have a great gift idea for that hard to buy for little girl.  Or, you could whip one of these up for a baby shower or baby girl gift! What new mother wouldn't love some hair bling for their new little girl?
This project is so easy and inexpensive (our favorite kind!).  First we create bows from our various classes like the 2 Loop Bow class and the Fab Flower class, or any of our other hair accessory classes. Then we picked up a metal pail from the $1 section at target.  Take a piece of foam or a foam ball and stick it in the bottom of the pail.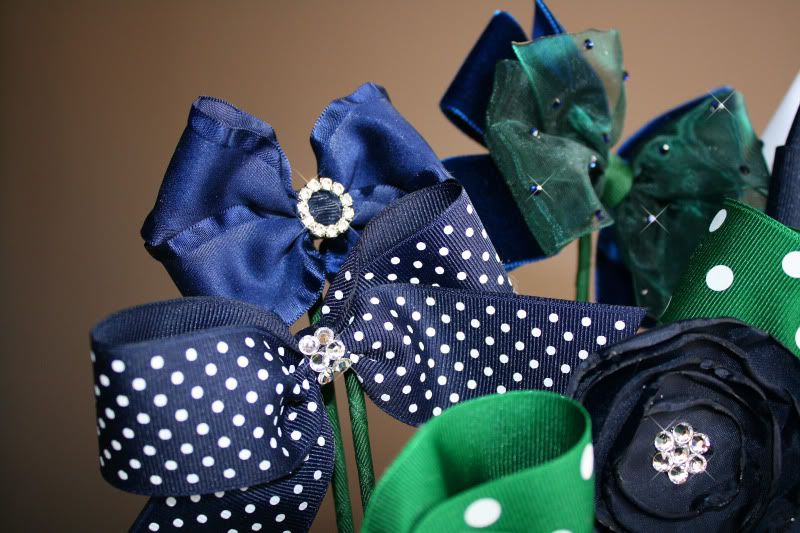 Next, we bought the thinnest possible dowels from the hardware store and cut them down to various lengths for the stems. Then we wrapped them with foral tape, you could also just paint them green.
Then you just stick them into the foam and clip your bows and flowers to the end. We added a little tissue paper to cover the foam ball.
Perfection! Our bouquet was made to match a school uniform, but you could pick any theme that fits the party or shower.  You could also wrap this in cellophane and add a big blinged out bow to the top so it looks like a flower delivery!