I love it when customers take our classes and marry them together.
What better way to show your sorority spirit then to use your colors in a wrap bracelet while customizing a stamped disc with your sorority name.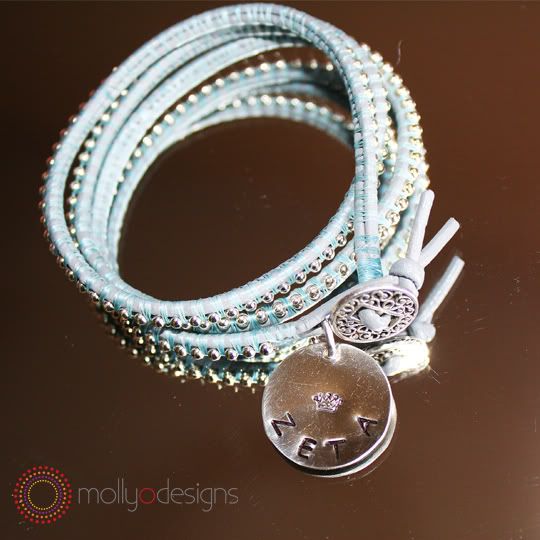 There are so many options for customizing this look! What about a bracelet designed in team colors and a disc that says "Baseball Mom", or wedding colors with personalized discs for each of your bridesmaids.
What ideas do you have for this look?
Check out our classes and kits to create this look:
Wrap Bracelet Class
Wrap Bracelet Kits
Stamped Jewelry Class
Stamped Jewelry Supplies